Your Brazilian Attorneys
---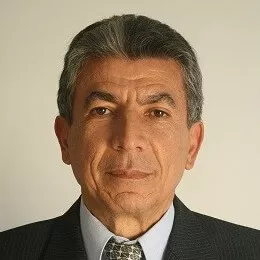 Dr. Leonidas Oliveira is one of the senior attorneys managing the Oliveira Lawyers group. A former candidate to the Senate in Brazil, Dr. Leonidas Oliveira has decades of experience in bringing success to our clients. In Brazil, the term attorney mean the same as lawyer when you consider the widespread meaning for these two titles. In Brazil, there is a single translation term for these two words (lawyer and attorney) in Portuguese: "Advogado"
Contact Us Now
[email protected]
212-300-7174
Schedule a Free Consultation!
When you consider their original meanings they also have different translations in Portuguese. According to some dictionaries, originally, a lawyer would be someone who could give legal advice and had been trained in the law. Think about Lincoln for instance. In the XIX century there were no "famous law schools" or bar associations. Therefore, lawyers would be people who had studied law and who would make a live by "giving legal advice".
Attorneys in Brazil – Origin

Following the same rational, attorneys, originally, were people legally empowered to represent another person, or act on their behalf. So, they could legally sign documents and make decisions for the person providing the Power of Attorney in a particular subject. As example, there was no requirement for any legal training so even "Uncle Charlie" would be an attorney when representing his niece.
Contact Us Now
[email protected]
212-300-7174
Schedule a Free Consultation!
Interesting to note, however, that in many cases the power of attorney would be given to lawyers. Obviously, if you will have someone representing you in serious matters involving properties and rights you would want someone capable in such endeavors to represent you – thus the natural choice for lawyers – but it didn't have to be that way and it doesn't have to be that way even today.
Brazil Attorney
The Portuguese translation for "Attorney" – in this context of "Power of Attorney" – is "Procurador". And in Brazil "Procurador" and "Advogado" are not used interchangeably.
Contact Us Now
[email protected]
212-300-7174
Schedule a Free Consultation!
Solicitors and Barristers in Brazil
As a side note, the British additional terms for people who practice law such as "Solicitors" and "Barristers" do not exist in the Brazilian legal system. Remembering that in UK solicitors are those doing office work, drafting documents, and talking to clients. Solicitors are also entitled to advocate in the lower courts. More empowered are the "Barristers", who do the trial work, especially in high courts. In such courts only Barristers are entitled to advocate. In UK, "Attorney" has the same meaning in Britain as "Procurador" in Brazil: one who acts on behalf of another.